Birthdays / Anniversaries
Celebrate your birthday in style and make it a memorable one, with friends, and significant other. Birthdays/ Anniversaries signify a fresh start, and it is a joyful opportunity for expressing gratitude for simply being alive and a time to celebrate existence with family and friends. It is also a period of reflection and to be grateful for how far you have come and where you are heading. Whether you want to dine at a 5-star hotel or a restaurant or you want an all-day wine tour, or you just want a short trip around town, our packages can be customized to meet your needs.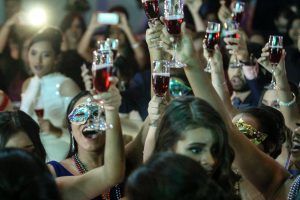 Additionally, if you have no idea of any cool nightclubs and restaurants to go on your special day, then worry no more. Our knowledgeable chauffeurs will give you a list of recommendations that suits your specific needs.
Imagine a limo filled with your closest friends and family members riding in luxury and style and been treated like royalty. Our variety of first-class limos with a red carpet VIP service will make your experience remarkable. We have a variety of impressive vehicles to choose from, and your chauffeur will arrive dressed in formal attire and roll out the red carpet for you and your friends and family. The limousine will arrive stocked with bottled water, ice, champagne flutes, and rock glasses for your enjoyment.
Allow us the privilege to be your chauffeur on your special day while you relax and enjoy your ride with your friends and your significant others
Contact us for your Custom Quote